John Slayton, Managing Director, EVP
Mr. Slayton leads Trust Company of North Carolina with over thirty-five years' experience in the trust, securities, and financial planning industries. Prior to joining Trust Company of North Carolina, Mr. Slayton served as President/CEO and General Counsel of Trust Company of the South, a North Carolina chartered, independent, trust company, with offices in Burlington, Raleigh, and Charlotte. Assets under management increased twenty-five fold during his seventeen year tenure.
Prior to moving to North Carolina, Mr. Slayton served as General Counsel/Investment Advisor to Gordon P. Getty and his $1.5 billion Family Trust in Washington, DC. In addition to legal/investment representation of the Getty Trust and family, Mr. Slayton was responsible for the diligence, selection, contracting and monitoring of investment managers and direct investments. Mr. Slayton also served as a corporate securities attorney in the Washington, DC offices of Pillsbury, Madison & Sutro and Metzger, Shadyac & Schwarz.
Mr. Slayton earned an L.L.M.- Taxation from Georgetown University Law Center (1986), an M.B.A.- Finance and Investments from George Washington University School of Government and Business Administration (1982), a Juris Doctorate Cum Laude from George Washington National Law Center (1980), and an Honors B.A. in Political Science Cum Laude from Marquette University (1977).
Mr. Slayton is a Past Chair of the Trust and Investment Services Subcommittee of the American Bar Association's Banking Law Committee. He is a Past Chair of the Legislative Committee and the Uniform Trust Code Subcommittee and Council member of the North Carolina Bar Association's Estate Planning & Fiduciary Law Section. He is also a member of the Joint Committee of the North Carolina Bar Association and Bankers Association, NAPFA, the Triangle Association of the Financial Planning Association, the Greensboro Chapter of the Society of Financial Professionals and the Greensboro Estate Planning Council.
Mr. Slayton is a columnist, speaker, textbook and article author and continuing education instructor on estate tax planning, fiduciary and investment matters. He has served as an expert witness in federal and state courts on fiduciary law and investment issues. Mr. Slayton is an Adjunct Assistant Professor of Finance and member of the Board of Advisors for the Love School of Business at Elon University. He serves on the boards of numerous local organizations.
John is a Certified Financial Planner (CFP®) professional and holds the Accredited Estate Planner (AEP) and Certified Trust and Financial Advisor (CTFA) designations. John and his wife, Judith, have two children.
Ever Owens, Managing Trust Administration Officer, VP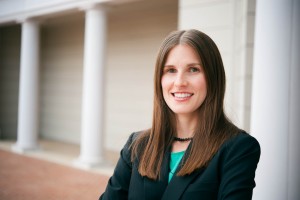 Mrs. Owens joined Trust Company of North Carolina in September 2015 with over 10 years of experience in Wealth Management. Her primary focus during that time has been Trust and Estate administration and sales. She graduated from Campbell University with a Master of Business Administration and Bachelor of Business Administration in Trust and Investment Management, with a minor in Financial Planning.
In her current role, Mrs. Owens is responsible for the daily oversight of all operations, administration, client service and sales administration, compliance, and departmental service standards. She is also responsible for uncovering new service opportunities within the Trust division and across the broader Fidelity Bank footprint.
Ever enjoys spending time with her family, being outdoors, and listening to music. She currently resides in Apex with her husband, Jonathan, and their daughter, Reagan.