by Jonathan Goudy / Health Care, Long Term Care Insurance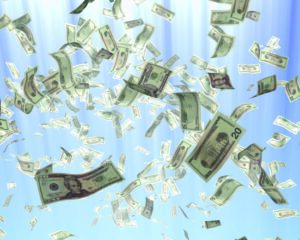 Last time we investigated whether long term care insurance (LTCI) is a smart idea for consumers. Assuming you decide to acquire LTCI, what options offer the best value for your premium dollar?
When Should I Buy LTCI?
Age is the single largest element in determining the LTCI premium.
The best time to buy LTCI is when you are healthy enough to qualify and you are in a place financially that you can comfortably afford the cost. Most buyers are in their late forties, fifties or early sixties.
The biggest mistake is waiting too long and then getting a medical diagnosis or condition that makes you uninsurable.
The good news is that once you are insured, your premiums cannot go up simply because you age, your health changes, or you file a claim.
How Much Coverage Do I Need and For How Long?
Coverage can range from $50 to $500 per day.
Estimate the amount you may need:

Start with the average cost of care in the area where you will retire, both in-home and institutional skilled nursing care. The national median daily rate for a private room in a nursing home is $250 according to Genworth, the largest LTCI insurer.
Then calculate how much you will be able to afford from retirement or personal savings. The cost could be more for a married couple where one will be living in skilled nursing while the other remains in the home.
Buy LTCI coverage for the gap. If you plan to stay in the home and supplement family-provided nursing care, you need less benefit than if you are in the memory care wing of a nursing home.

Most LTCI policies are for three to five years, but they can extend for life. Time periods run from the start date of benefit payments.
The total lifetime benefit is the per day benefit multiplied by the duration of the policy. A three year policy at $250 per day would pay $275,000 (before inflation adjustments).
How Long is the Elimination Period (Deductible)?
LTCI policies start the clock as soon as you need help with two activities of daily living (such as bathing, dressing or feeding yourself) or are certified to have cognitive impairment.
Around 90% of LTCI policies have 90 day elimination periods, although you can pay a great deal more for zero days.
For budgeting purposes, if you had a 90-day elimination period and were paying $250/day, you would be responsible for the first $22,500 of nursing home expenses.
What is the Inflation Protection?
Nursing care costs are rising at rates higher than inflation and LTCI policies often do not pay out for many years after they are purchased, so it is very important to have some inflation protection.
Older LTCI policies tended to boost benefits by 5% compounded each year, but 3% per year is now common, due to increased costs from the low market interest rates.
Compound interest rate protection is more expensive than simple interest, but probably worth it if you buy the LTCI policy when you are younger.
Is the LTCI Benefit Shared Between Spouses or Are They Individual Policies?
With shared coverage, benefits from both partners' policies can be pooled and one or both partners may access the benefits until they are paid out in full.
This option costs more in premium, but makes it much more likely that the proceeds will be paid out for nursing expenses for at least one of the two insureds.
What Are Options to Reduce the Cost of LTCI Premiums?
Obviously, buying early, lower per day benefits, longer elimination periods, lower inflation protection and lower duration all lower premiums.
LTCI premiums may be deductible on your Form 1040, to the extent that your medical expenses exceed 10% of your adjusted gross income.
If you intend to stay in the home and have nursing care provided at home, consider taking out a reverse mortgage on the house to free equity up for expenses. Homeowners borrow against a home's equity and continue to live in the house. The loan and accumulated interest is paid off when the home is sold, or the borrower moves or dies.
"Combo" or "hybrid" life insurance policies or annuities are becoming more popular. Both of these tax-advantaged saving vehicles can provide a lifetime stream of income. Typically the hybrid life insurance policy permits an advance payment of death benefits for LTC needs.
You can make a 1035 exchange of money tax-free from an annuity or cash-value life insurance policy to a LTCI policy.
Some states require insurers to offer policyholders who drop their policy an option to elect a benefit equal to the premiums actually paid to that point, rather than forfeit the policy entirely.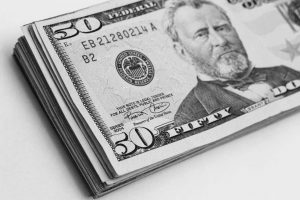 Like other financial decisions, whether to acquire LTCI or what options to purchase, are multi-variable equations. Please seek advice from your financial advisor before venturing forth.
Remember, it's not what you make that matters…it's what you keep!
---

Disclaimer
The general information herein is not intended to be, nor should it be treated as tax, legal, or accounting advice, nor can it be used for the purposes of avoiding tax penalties. Please seek advice from an independent tax advisor before acting on any information presented.