When it comes to managing your wealth, having the right team to guide and advise you is essential. Trust Company of North Carolina's experienced team of wealth consultants is here to help you manage and optimize your wealth and plan for all of life's ups and downs. We believe that each client is unique, with individual financial goals and needs. That's why we pride ourselves on going the extra mile to become your financial advocate.
Personalized Service
Your needs are our priority. At Trust Company of North Carolina, we're here to deliver top quality service when and where you would like.
Our service is unique because you will have access to a dedicated local wealth consultant for in-person or virtual meetings whenever you need us. We're here for you!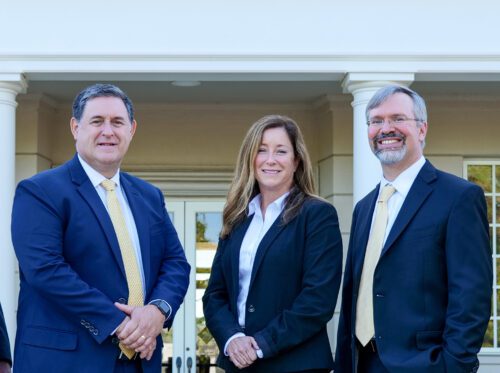 Carol S.
Planning & Advice
David & Susan S.
Private Banking
Janie G.
Planning & Advice
Planning & Advice
We are new investors, and TCNC has directed us to many resources we needed, lawyers, CPAs, & other professionals. They have assisted us in creating a life plan to help guide us with present and future decisions and give us a clear idea of what is needed to achieve our retirement goals. I like that they are family oriented and have good values and intentions with their own lives as well as with ours.
Private Banking
We moved our entire banking, Trust, and Investment relationship after being with another institution for 20 years. Best move ever for us. We like the one-on-one client experience. We feel secure with our wealth consultant, especially during turbulent times.
Planning & Advice
I've worked with my wealth consultant for over 10 years through various stages of my financial life. I've been given guidance for my investments through a complete financial plan which helped me uncover insurance needs that had to be addressed. I would highly recommend Trust Company of North Carolina to anyone seeking financial advice and guidance.
Wealth Management
My wife and I have found the Wealth Management services at Fidelity Bank to be exactly what we have been looking for as we have been approaching retirement in this volatile investment market. We could not be more pleased with how the Wealth Management group at Fidelity Bank has been focused on our needs and been able to successfully minimize the negative affects to our portfolio during the current financial market's downturn.
Ready To Get Started?
Once we understand and evaluate your needs and goals, we make recommendations that align with your desired outcomes. We're proud to be part of your story.
Frequently Asked Questions
What do I need to get started?
Who can I contact if I want to open an account with Trust Company of North Carolina?
Where is Trust Company of North Carolina headquartered?
What are the benefits of Trust Company of North Carolina?
How are you compensated?
What is the minimum relationship size?