Private Banking

from Fidelity Bank
An Exclusive Checking Account for Trust Company of North Carolina Customers
Fidelity Bank is offering Trust Company of North Carolina customers exclusive checking account benefits to help you grow your wealth with everyday banking. Through our relationship with Fidelity Bank, opening a Private Banking account with your wealth management officer gains you access to our highest personal interest rates, free services, and loan discounts. You'll also receive a suite of money-saving benefits with Fidelity Bank Perks, powered by BaZing, the nation's largest network of coupons and discounts.
About Fidelity Bank
As a full-service banking institution, Fidelity Bank is honored to walk alongside you as your life evolves and your needs change. Our Right By You motto shapes every interaction we have with our customers and community. This way of business focuses on creating lasting relationships – built on trust and integrity. Fidelity Bank sees itself not just as part of the community but as a resource to help our community thrive, and this mindset is what has set us apart as a financial institution over the past 114 years.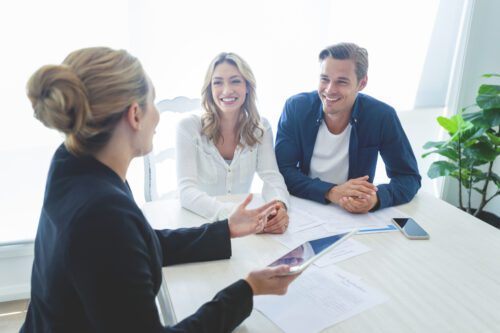 Because You Deserve the Life You've Always Imagined
Trust Company of North Carolina is here to help you create a solid financial future.
Investment Management
Retirement Implementation
Legacy Planning
Life Planning
Fiduciary Services
Generating & Preserving Wealth
Using & Distributing Wealth
And Fidelity Bank can help you make money management easier every day.
Exclusive Private Banking Account
Fidelity Bank Perks
Personalized Service
Digital Solutions
Mobile & Online Banking
Account Alerts
Dedicated Banker
Benefits of Private Banking
When you open a Private Banking account through Fidelity Bank, you'll enjoy benefits including discounts on mortgages and home equity lines of credit, a streamlined approval process on lines of credit, foreign currency exchange, and so much more!
Checking With Perks
Our highest personal interest rate
No ATM fees; we refund up to $50 per month
No maintenance fees
No minimum balance requirements
Free Deluxe personal checks
Banking Benefits
Foreign currency exchange
Free money orders
Free safe deposit box (based on availability)
Free cashier's checks
Free incoming wires
Free stop payments
Lending Services*
Discounts on mortgages
Discounts on home equity lines of credit
Exclusive secured line of credit

With up to 70% margin
Streamlined approval process
Annual maturity terms
Rates as low as Prime -0.50%
No origination fees
Interest-only repayment
*Subject to credit approval.
Your Private Banking Account Also Includes These Perks
Shop Local. Save Local.

Enjoy local and national discounts to save you money on shopping, dining, and travel from the convenience of the Fidelity Bank Perks app. Plus, log in to the Perks website for additional discounts from national retailers and deals on concerts, theme parks, and more.1
Cell Phone Protection
Pay your cell phone bill with your Private Banking account, and you're covered. We'll pay to have it repaired or replaced if your cell phone is broken or stolen, up to $600 per claim (maximum of $1,200 per year).2,3
Roadside Assistance
Available 24/7 and free to use. Up to $80 in covered service charges. Coverage includes: towing, flat tire assistance, battery services, fuel delivery, and more.
Health Savings Card
Pay less for your eye exams, frames, and lenses. Save up to 50% or more on prescription drugs at participating pharmacies. Save 15% on over 70 models of hearing aids through a nationwide network of hearing care offices.
Buyer's Protection
Newly purchased items are protected for up to $2,500 per item if theft or accidental breakage occurs during the first 180 days of purchase, when purchased using your Private Banking account.2,3
ID Theft Aid
Includes payment card fraud resolution, $2,500 in personal identity theft benefit, and identity restoration.2,3
Billshark
Let our team of experts negotiate your internet, TV, cell phone, and home security services on your behalf, or cancel subscriptions you no longer want or need.4
Travel Protection
Receive up to $10,000 in travel accidental death coverage to give you peace of mind for the unexpected.3

Find Your Wealth Consultant
Trust one of our experienced wealth consultants to help you navigate financial planning and create wealth-building strategies to enable long-term success and give you the peace of mind you deserve.
Services Built Just for You
From retirement to legacy planning and everything in between, our wealth consultants are here to help you every step of the way. Learn how we can help you navigate complicated decisions and make meaningful choices to meet all of your goals and help secure your future.
We moved our entire banking, Trust, and Investment relationship after being with another institution for 20 years. Best move ever for us. We like the one-on-one client experience. We feel secure with our wealth consultant, especially during turbulent times.
I've worked with my wealth consultant for over 10 years through various stages of my financial life. I've been given guidance for my investments through a complete financial plan which helped me uncover insurance needs that had to be addressed. I would highly recommend Trust Company of North Carolina to anyone seeking financial advice and guidance.
Ready To Get Started?
Once we understand and evaluate your needs and goals, we make recommendations that align with your desired outcomes. We're proud to be part of your story.
Frequently Asked Questions
How much money do you need to open a Private Banking account?
Do I get reimbursed ATM fees with a Private Banking account?
Do you get free checks with a Private Banking account?
What are the benefits of Trust Company of North Carolina?
Who can I contact if I want to open an account with Trust Company of North Carolina?
Where is Trust Company of North Carolina headquartered?
Disclosures
Participating merchants on BaZing are not sponsors of the program, are subject to change without notice, may not be available in all regions, and may choose to limit deals.
Subject to the terms and conditions detailed in the Guide to Benefits
Insurance products are: NOT A DEPOSIT. NOT FDIC-INSURED. NOT INSURED BY ANY FEDERAL GOVERNMENT AGENCY. NOT GUARANTEED BY THE BANK.
Billshark requires additional activation to begin.