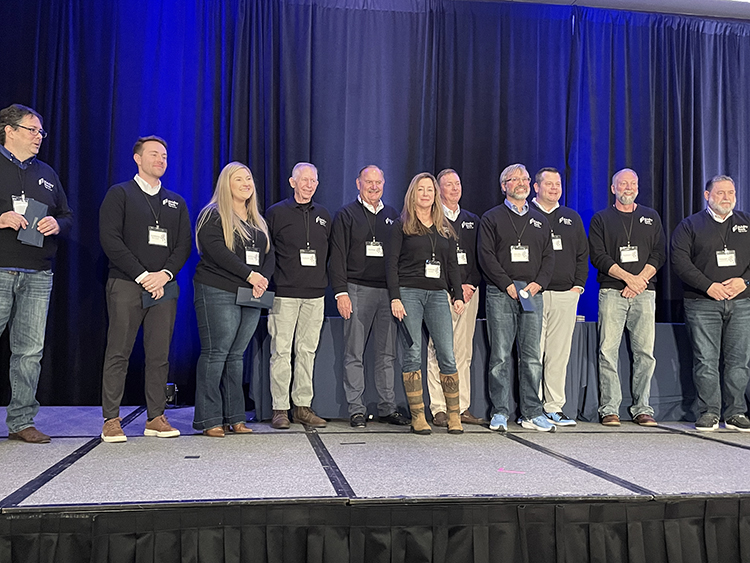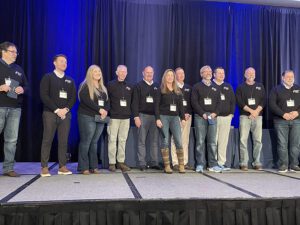 Fidelity Bank is pleased to announce its wealth management team, Trust Company of North Carolina, was awarded the Chairman's Award at the Bank's Annual Meeting. The award recognizes overall excellence and achievement during the calendar year. The recipient department is recognized for exceeding expectations when it comes to quality service, implementing change that will advance the bank's mission, community involvement, and supporting the bank's growth goals and objectives through internal partnerships.
The Trust Company of North Carolina team includes Tim Britt, Chief Wealth Management Officer, Larry Allen, Senior Investment Strategist, Jason York, Wealth Management Development Officer, Samanthia Smith, Wealth Management Development Officer, Morgan McCullen, Fiduciary Officer, Ty Hoeksema, Investment Analyst, and James Wilson, Wealth Administration Specialist.
"Congratulations to our wealth management team. They had an amazing year with results that far exceeded their goals, and they did a great job giving back to the community. The Wealth Team participated in an event supporting the Salvation Army, where they are also represented on the Advisory Board. It is great to see that they embody Our Vision by enhancing the well-being of the communities we serve and the financial lives of our customers," said Mary Willis, President & CEO of Fidelity Bank.