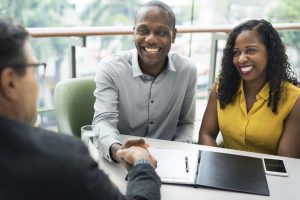 The Financial Services industry is often prejudiced by high turnover of service personnel, complications due to mergers, unresponsive and inattentive service models, inadequate investment approaches and high fees. We are the alternative.
We were formed as the trust/fiduciary/investment arm of Fidelity Bank in 2007, to provide our clients with effective Life Planning for their families' or entities' financial well-being, consistent with our long-held principles and beliefs. We rebranded ourselves as a separate identity in 2014, in order to better fulfill our multi-office comprehensive family wealth planner function.
Trust Company of North Carolina will always maintain our roots and ideals as part of Fidelity Bank. Our private ownership enhances the likelihood of service continuity to clients. Our interests are aligned with those of our clients, so that our success and incentives are tied directly to theirs. It is our goal to serve as an expert and totally objective counselor.