Your financial
future starts here
Live a Life Well-Planned
When it comes to managing your wealth, having the right team to guide and advise you is essential. Trust Company of North Carolina offers wealth management services to help you optimize and plan for your financial well-being.
Our Approach
We believe that each client is unique, with individual financial goals and needs. That's why we use a solution-based approach to managing your wealth. Our team takes the time to know you and become your financial advocate.
About Us
Trusted fiduciary
We help guide you through life's challenging financial decisions
and put our most valuable asset
first: you!
Strict confidentiality
Your privacy and confidentiality are important to us. We have security protocols to ensure all customer data is kept confidential and secure.
Personalized solutions
Our personalized solutions consider your long and short-term goals so we can develop the right plan for you.
Dedicated consultants
Your needs are our priority. At Trust Company of North Carolina, we're here to support every part of your financial life.
Exclusive to Trust Company of North Carolina Customers
When you become a Trust Company of North Carolina customer you will have access to exclusive account benefits to help you grow your wealth. Open a Private Banking account to get our highest personal interest rates, free services, and loan discounts. You'll also receive a suite of money-saving benefits with Fidelity Bank Perks powered by BaZing, the nation's largest network of coupons and discounts.
Private Banking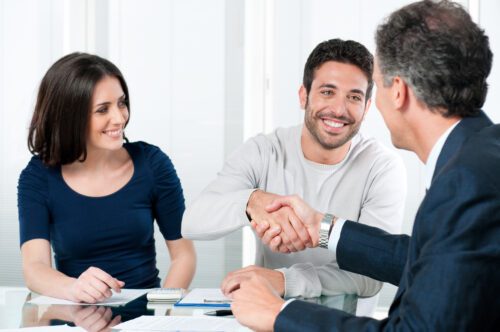 ---

Find Your Wealth Consultant
Trust one of our experienced wealth consultants to help you navigate financial planning and create wealth-building strategies to enable long-term success and give you the peace of mind you deserve.
We moved our entire banking, Trust, and Investment relationship after being with another institution for 20 years. Best move ever for us. We like the one-on-one client experience. We feel secure with our wealth consultant, especially during turbulent times.
I've worked with my wealth consultant for over 10 years through various stages of my financial life. I've been given guidance for my investments through a complete financial plan which helped me uncover insurance needs that had to be addressed. I would highly recommend Trust Company of North Carolina to anyone seeking financial advice and guidance.
We are new investors, and TCNC has directed us to many resources we needed, lawyers, CPAs, & other professionals. They have assisted us in creating a life plan to help guide us with present and future decisions and give us a clear idea of what is needed to achieve our retirement goals. I like that they are family oriented and have good values and intentions with their own lives as well as with ours.
My wife and I have found the Wealth Management services at Fidelity Bank to be exactly what we have been looking for as we have been approaching retirement in this volatile investment market. We could not be more pleased with how the Wealth Management group at Fidelity Bank has been focused on our needs and been able to successfully minimize the negative affects to our portfolio during the current financial market's downturn.
Company News
Read our latest news releases to stay on top of important announcements and company news.
Market Insights
View our latest insights to learn more about investing and other financial management strategies.
Sign Up for Our
Monthly Newsletter
---
Frequently Asked Questions
How do I view my account information online?
What are the benefits of Trust Company of North Carolina?
What is a fiduciary?
What is the minimum relationship size?
What Is the purpose of setting up a trust?
Who can I contact if I want to open an account with Trust Company of North Carolina?