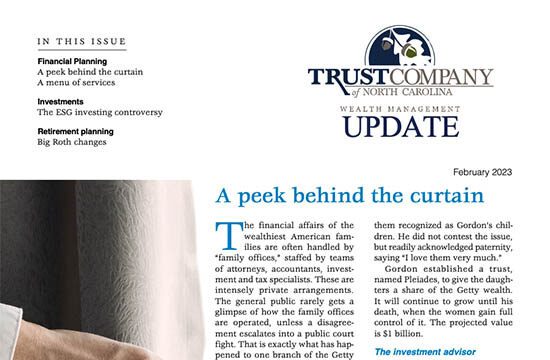 Monthly Newsletters
Our monthly newsletter helps you learn new ways to make your money work for you. Every month, we cover an array of topics to help you make informed financial decisions. Our newsletter gives readers a way to learn more about subjects such as wealth management, investing, tax planning, estate planning, and more.
View Monthly Newsletters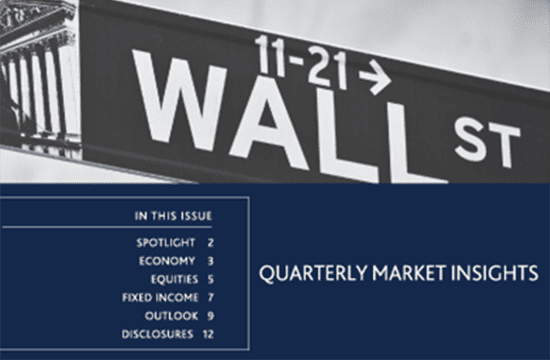 Quarterly Market Insights
Our quarterly insights recap the most significant market and economic trends. Here, you can learn about the latest insights regarding the economy, equity markets, and fixed income markets. This publication also provides you with an economic outlook for the next quarter to help you stay one step ahead.
View Quarterly Market Insights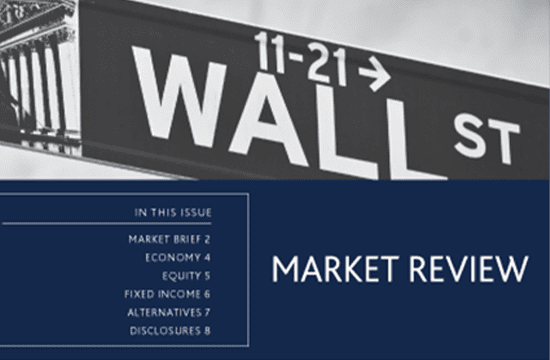 Market Reviews
Our market reviews make it easy for you to keep a pulse on everything going on in the world of finance. We provide insight into current economic trends and anything impacting financial markets. Market reviews provide our readers with granular insights and data to help them understand the bigger picture.
View Market Reviews

Find Your Wealth Advisor
Our experienced wealth advisors want to help you live a life well-planned by creating investment strategies with your goals and priorities in mind.
Company News
Read our latest news releases to stay on top of important announcements and company news.